Services
Maternity | Newborn | Family Photography
What we do is not a job, it's a passion. Our focus maternity, newborn and family portrait photography. Creating timeless photos and documenting a new chapter in people's lives. Belly bumps. Teeny-tiny fingers and toes. A cute little button nose. From your pregnancy announcement to your baby's one year milestone, we want to help you document all the moments in between and after.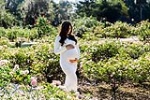 Maternity
After posting a gorgeous, gold-hour maternity session I had a mother of a previous senior client message me and tell me how much she loved the images. She loved how women were embracing pregnancy and celebrating the miracle and beauty of the process. That's why I love maternity sessions. Every mama comes to me with a different story from pure joy to struggle after struggle. Pregnancy and the anticipation of a beautiful baby is not a unique experience to one lady, but everyone's journey is unique and deserves to be preserved.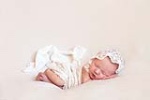 Newborn
I know it seems hard to believe now, but one of these days you will look at your two year old's face, your 4 year old, 8 year old, 16 year old's face and not be able to remember exactly what they looked like in those first couple of weeks after you brought them home. Their squinty eyes, wispy hair, wrinkly fingers and toes and curly little flexible body will evade you, but a simple photo can bring back the skin that was soft as velvet and the sweet smell of their little head that was nearly intoxicating.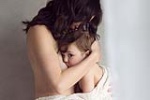 Nursing
Nursing is near and dear to my heart and often my favorite type of session. For most mama's nursing is a journey. It's a natural thing "should" be the easiest part of having a new baby, or at least that what we think. My mama's who want nursing session usually fall into one of the extremes of nursing. Either a blissfully almost euphoric, bonding experience that they could have never imagined or a major sacrifice full of war stories accompanied with lonely sleepless night, tears of physical and emotional pain and endurance. A nursing session reminds you of the bond and sacrifice whether you made it for two weeks or two years.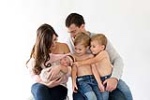 Family
Regular family portraits are easily the most taken-for-granted session. There is always next season or next year, but how much does our family change in a year? A family photo album full or portraits quickly becomes one of the precious items we own. Your book full of photos, the portrait hanging on your wall, these pieces of your home bring a smile to your face as your remember different phases your family has grown through.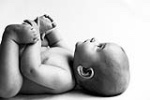 Milestones
Milestone sessions. Because why just newborn photos? Your baby will change so much over the first year. You will obsessively track milestones, why not come in and have them documented. The "grow with me" plan is perfect for documenting successful tummy time, smiles, finding hands and feet, sitting, crawling, standing and more. I know you will have all these photos on your phone, but be honest with yourself-will you know were they are in 2 years, 6 years, for their senior graduation party? Print a beautiful book or start a treasure box of individually printed images. Something you and your child can hold in your hands, pass around and know exactly where it is to pull it out when your baby has their own baby and you want to show how they look just like mom or dad.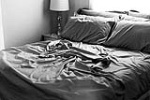 Boudoir
Boudoir, I love boudoir sessions. I love all things strong and confident female. I do consider these session deeply personal and intimate and therefore choose not to put my portfolio on my website. Please contact me for an in-perosn consultation and to view a lookbook of my work.